European Union Horizon 2020 - Research and Innovation Framework Programme
The ideal cancer treatment should combine great efficacy with high selectivity. The Swedish HAMLET Pharma AB develops revolutionary cancer treatments on a peptide-based platform for targeting and killing tumor cells with high precision. Their proprietary drug complex is derived from the human breast milk protein, alpha-lactalbumin, and represents a therapeutic solution with high tumor-killing capacity, high target specificity, no demonstrated toxicity, killing more than 40 different types of tumor cells. The EU-funded HAMLET-BC project will advance this drug complex in combination with the synthetic drug candidate Alpha1H into the clinical development pipeline as an early-stage treatment for bladder cancer, which has the highest recurrence rate among all cancer types.
Novel cancer treatments should ideally combine
efficacy with selectivity
. Tissue toxicity and side-effects are still the norm, however. Although new targeted therapies act with greater precision, the notion of
tumour-specific cell death
is justly regarded with scepticism.
The Swedish company Hamlet Pharma provides new cancer treatments based on a peptide-based molecular approach for targeting and killing tumour cells with greater precision. Its proprietary drug complex, HAMLET ('Human Alpha-lactalbumin Made LEthal to Tumour cells') is derived from the human breast milk protein, alpha-lactalbumin, and represents a ground-breaking therapeutic solution with high tumour-killing capacity, high target specificity, killing >40 different types of tumour cells and no demonstrated toxicity. As such, it has the potential to revolutionize cancer treatment.
Hamlet Pharma is now advancing HAMLET and the synthetic drug candidate Alpha1H along the clinical development pipeline as anti-cancer therapeutic for early stage bladder cancer. The company is focusing on bladder cancer given the high clinical need for more effective and safe treatment options. Bladder cancer has the highest recurrence rates (70%) and treatment costs per patient among all cancer types (total costs in Europe: >€4.9 billion). Recent successful outcomes include initial Phase I/II clinical trial data, proving that Alpha1H acts with high efficacy without any detectable toxicity.
With the EIC Accelerator funding, Hamlet Pharma will finalise Phase I/II clinical safety and efficacy studies and advance development of Alpha1H towards a Phase III trial (i.e. ready for licensing deal or IPO). Conversations with potential licensing partners and investors are ongoing. Alpha1H will be an important showcase of the impact HAMLET will have on cancer treatment (expected cumulative revenues: €350M five years after market approval). Generated revenues will be reinvested into development of HAMLET for other cancer indications.
"The team is highly experienced with strong academic and business skills."
"The business model and commercialisation strategy appear feasible."
"The technology has the potential to be very disruptive, if proven. The market is ready to welcome a solution with limited side effects."
Impact – Score 4.75/5
Excellence – Score 4.8/5
Quality and efficiency of implementation – 4.7/5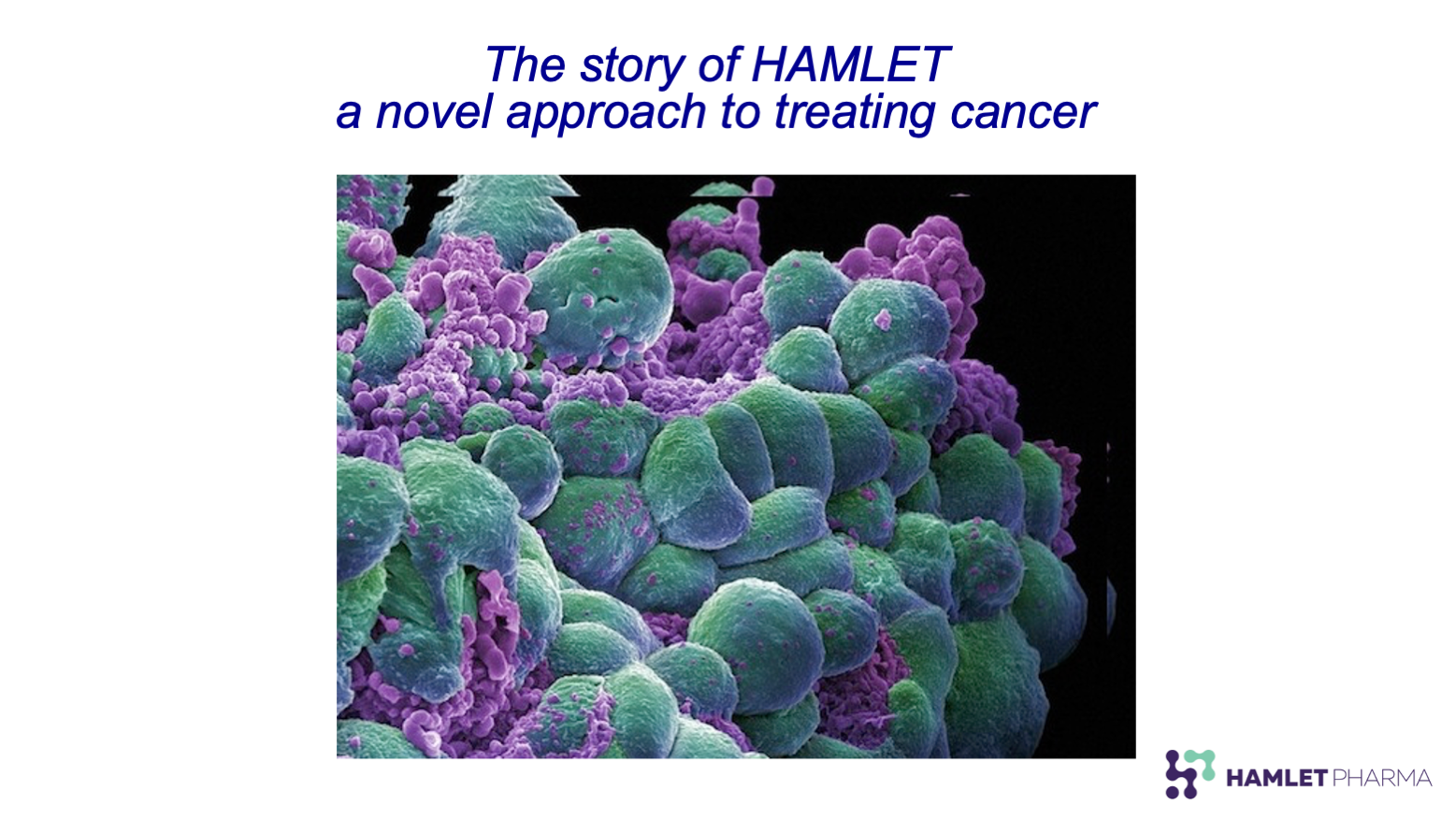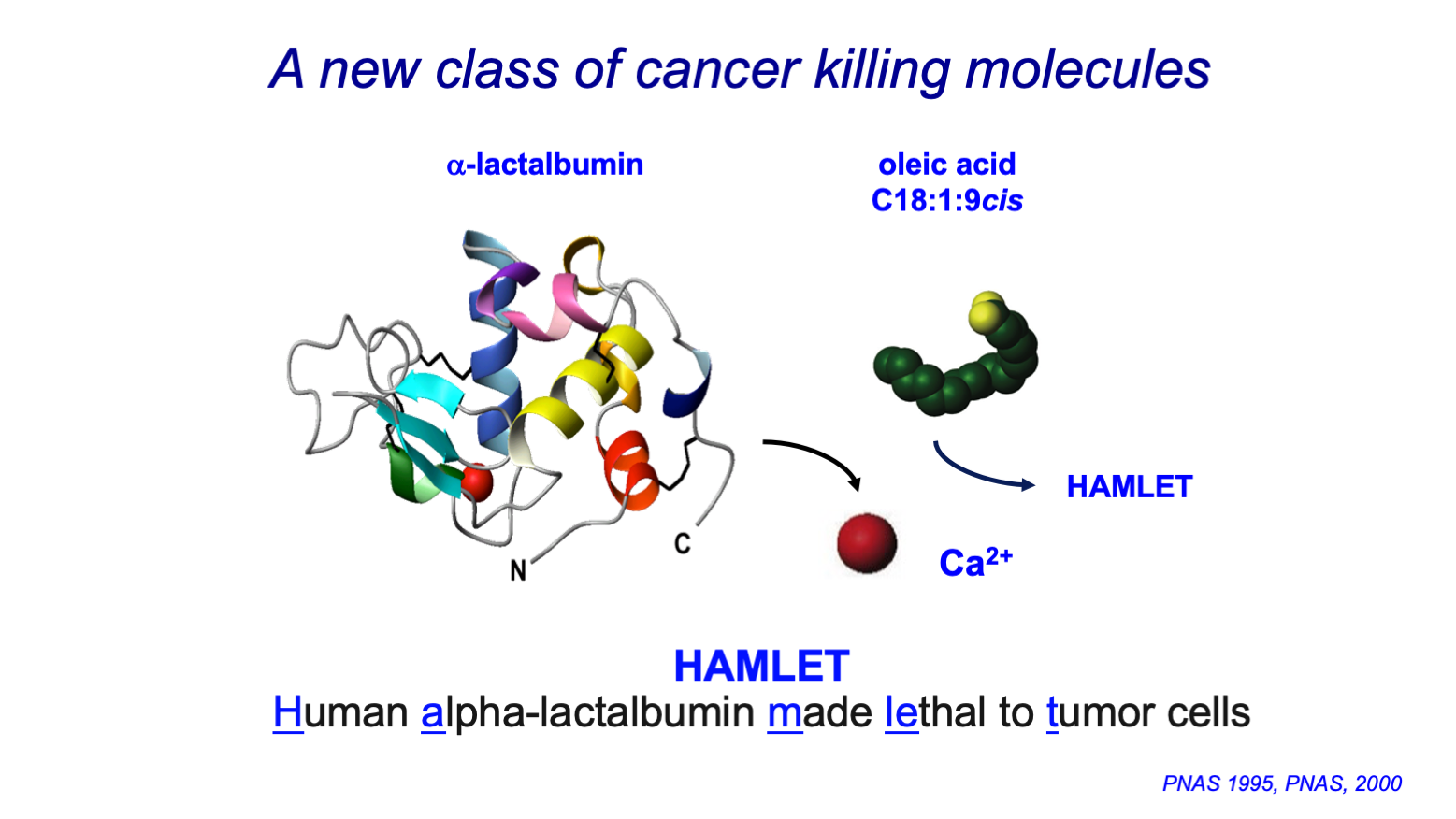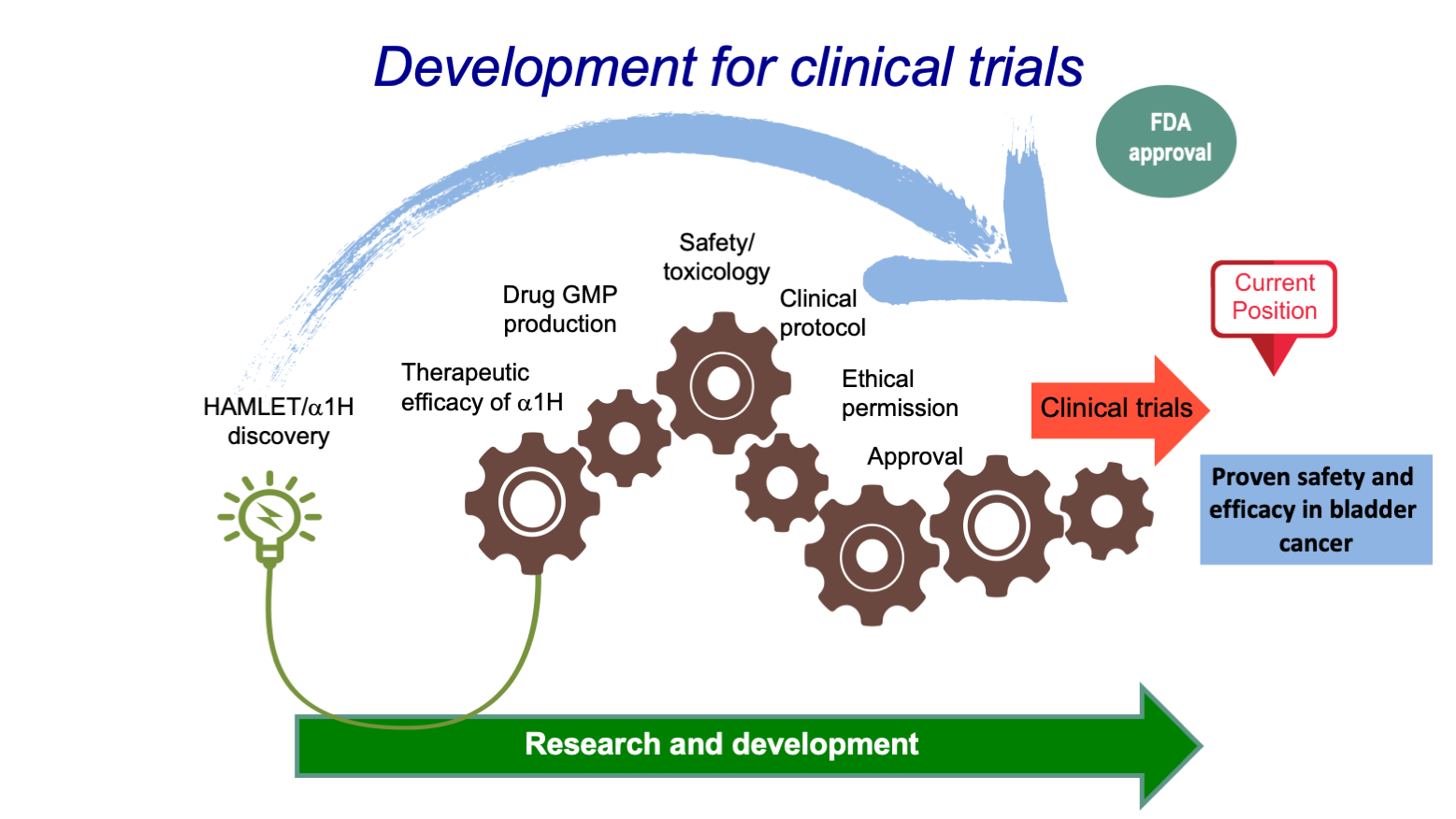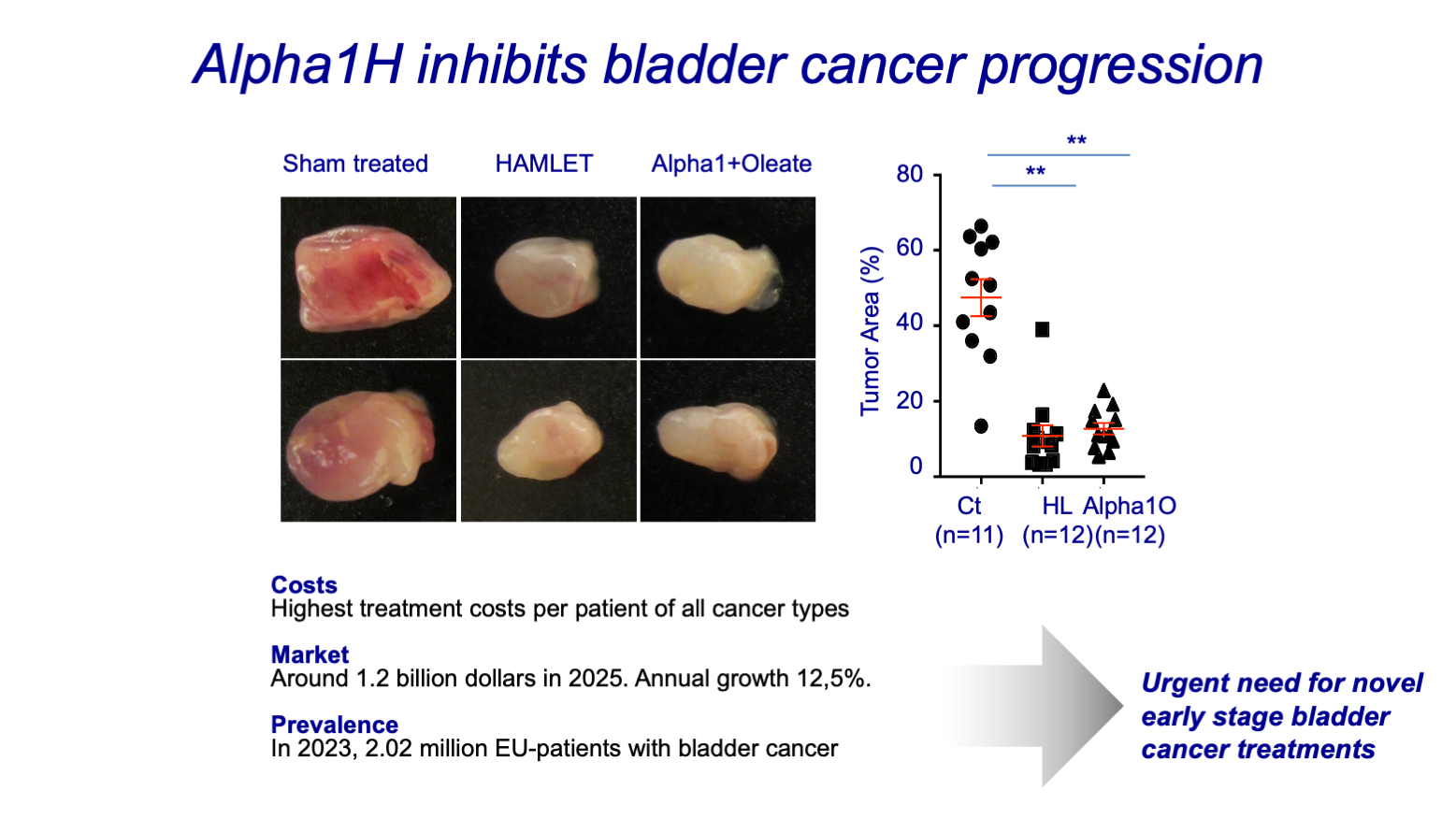 A unique HAMLET-based cancer therapeutic, Alpha1H
Proven safety and efficacy in patients with superficial bladder cancer
Promising dose escalation data in a bladder cancer model as a basis for clinical studies
Strong patent portfolio (>50 patents)
Highly competent and experienced team
Strong collaborative networks in Europe
Conduct human dose escalation studies and initiate Phase II/III trials
Develop Alpha1H treatment for brain tumors (glioblastomas)
Develop final formulation(s)
Bring Alpha1H to the market with bladder cancer as first indication
HAMLET/Alpha1H new drug candidates with astonishing properties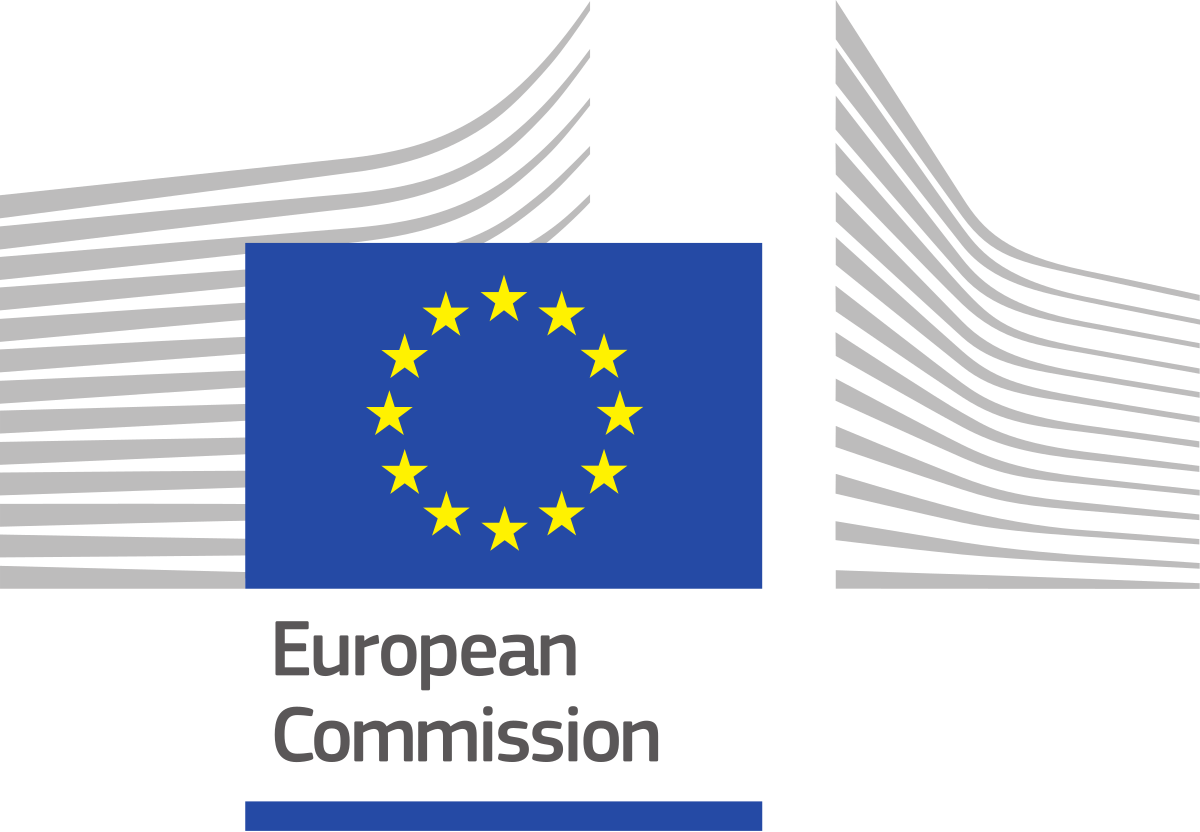 This project has received funding from the European Union's Horizon 2020 Research and Innovation Programme under grant agreement No. 954360.